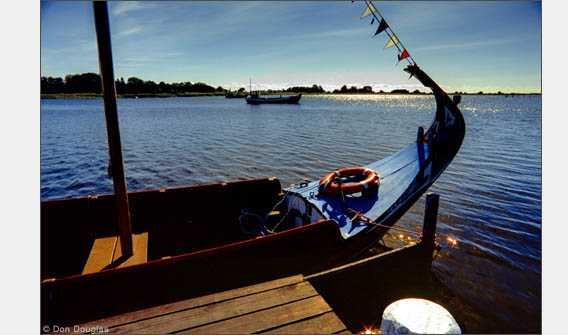 Ummanz
One of the smaller islands in the Rügen archipelago, Ummanz offers some interesting historical and recreational attractions to the visitor.
Since 1901, Ummanz has been connected to Ruegen by a bridge. There are only a few small villages on the island, of which Waase is the largest. It is widely known because of a famous carved wood altar from Antwerp in its small 15th-century church, St. Marien Kirche zu Waase. The carving (below) depicts the life of the English archbishop, Thomas à Becket.
Ummanz is a tranquil island that derives its living mainly from agriculture and fishing. With a total area of about 20 square kilometers, one can easily explore it on foot, either alone or in company with one of the various guided tours. Not far offshore from Ummanz is the islet of Heuwiese, a breeding ground for over 20,000 pairs of birds. There are pedal boats and other water recreation available for hourly and daily rental on Ummanz, making it perhaps the best destination in the Ruegen archipelago for families with kids and anyone else who wants to do something physically active.