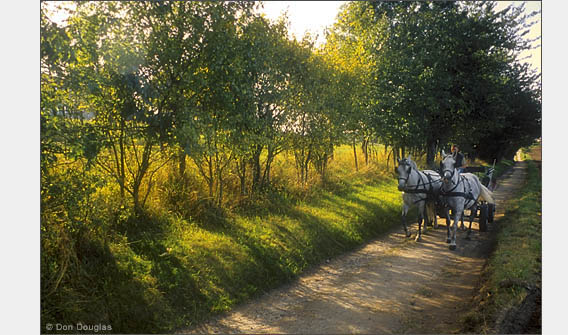 Jasmund Peninsula
The Nationalpark Jasmund is one of the most visited areas on the island — on a par with Binz, Sellin, and Göhren.
A network of foot paths lead through the forest of beech trees, making it an ideal place for hiking and mountain biking. Located there is the 161-meter (523-foot) high Piekberg, which is the highest elevation on Ruegen.
Witness to the early settlements are the Stone Age burial mounds and Slavic castle ramparts. The main attraction is the chalk cliffs of the Stubbenkammer, which made the headlines a few years ago. Through extreme temperature variations in the beginning of 2005, the 60-foot-high Wissower Klinken broke off and now lies on the beach. When walking beneath the rocks searching for amber or other fossils, caution is advised.